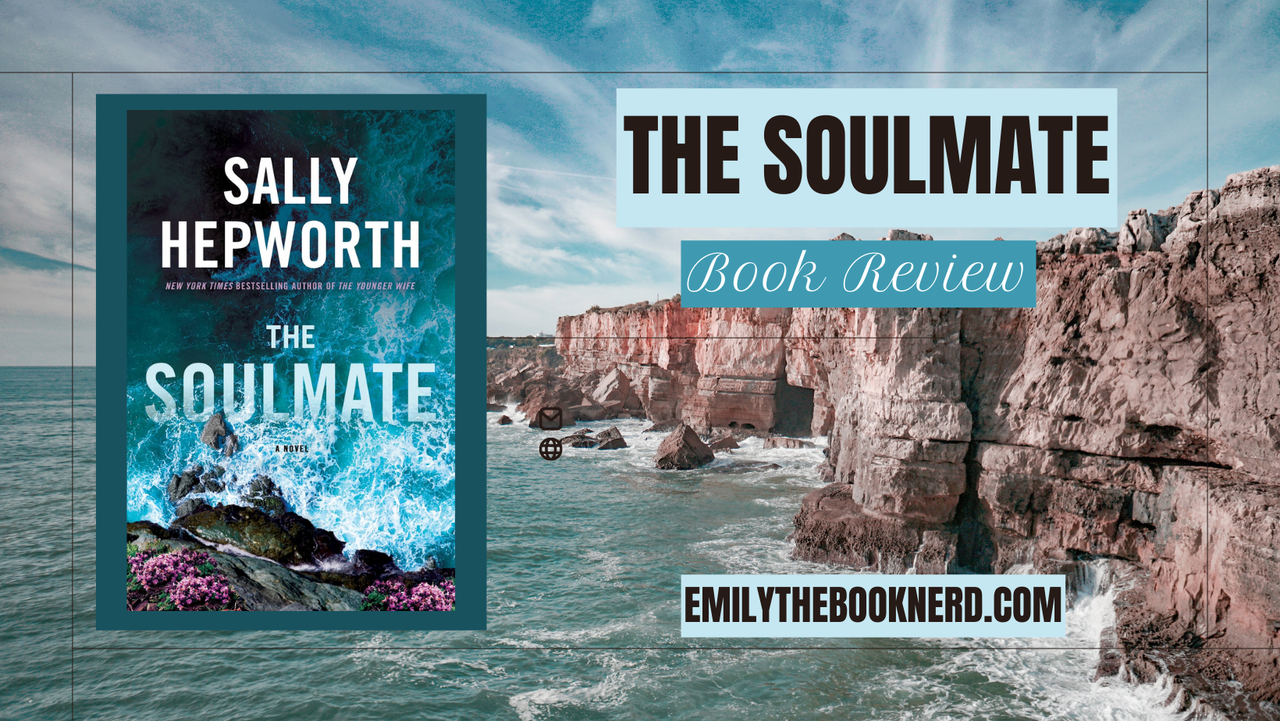 The Soulmate
Author: Sally Hepworth
Genre: Thriller
Published:
April 4, 2023
Pages: 336
My Rating:

★★★
Get ready for a thrilling, addictive novel about marriage, betrayal, and the secrets that push us to the edge in Sally Hepworth's The Soulmate.

There's a cottage on a cliff. Gabe and Pippa's dream home in a sleepy coastal town. But their perfect house hides something sinister. The tall cliffs have become a popular spot for people to end their lives. Night after night Gabe comes to their rescue, literally talking them off the ledge. Until he doesn't.

When Pippa discovers Gabe knew the victim, the questions spiral...Did the victim jump? Was she pushed?

And would Gabe, the love of Pippa's life, her soulmate...lie? As the perfect facade of their marriage begins to crack, the deepest and darkest secrets begin to unravel.
Did Pippa's husband Gabe have something to do with a lady's death?
I am a sucker for a good thriller novel that involves twists and turns. The Soulmate looks at the toxicity that can happen within a marriage. You never know what goes on behind closed doors or betrayals within a marriage. I loved the novel's alternating timeline and getting to hear each character's innermost thoughts. It really added to the build-up of the book. Each chapter is narrated by a different character which made the novel extremely unique and attention-grabbing.
Sally Hepworth has an amazing writing ability that drew me in. The only reason why I did not rate the book higher is not because I didn't like the authors writing style but rather because I could not stand the characters. All of them were toxic in their own way. However, I do find this to be something that the author probably did on purpose. I just was not feeling it at times and the toxicity within each marriage got to be almost too much for me to read.
In a way, it kind of reminded me of the book Gone Girl. I hated the main character's in that book too and this novel was a lot like that for me. The characters are not likable in the slightest. I had a hard time connecting to these characters.
Since I loved Sally's writing style I will for sure try some of her other works going forward because I do believe she is a talented storyteller. The plot is actually quite sad and heart-wrenching at times. I felt for Amanda (the victim) and needed to know how she actually died so that's why I powered through trying to figure out what actually happened to her despite not liking her or the other characters in the book. I was blessed with receiving an advanced reader's copy of this book and overall I am still glad that I read it. Another average thriller read for me.
Sally Hepworth is the New York Times bestselling author of seven novels. Sally's books have been heralded "enchanting" by The Herald Sun, "smart and engaging" by Publisher's Weekly, and New York Times bestselling authors Liane Moriarty and Emily Giffin have praised Sally's novels as "women's fiction at its finest" and "totally absorbing". Sally's novels are available worldwide in English and have been translated into 20 languages. Sally lives in Melbourne, Australia with her husband and three children.