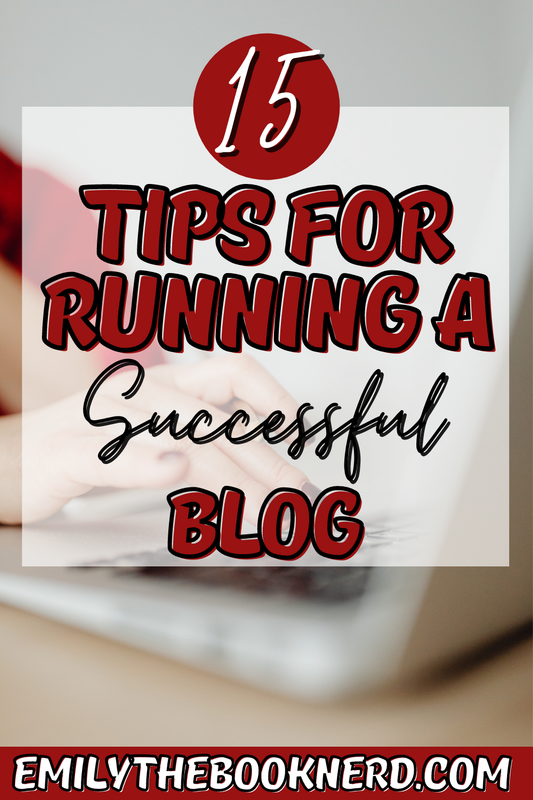 Blogging takes a lot of determination. It can be one of the most rewarding things you ever decide to do and has become a huge passion of mine over the years. I always look forward to sitting down and writing out blog posts. However, blogging can sometimes feel like a daunting task. You can spend sometimes hours writing out blog posts to only get a couple views and or one or two comments on your posts.
Here is what I have learned over the years since I have started blogging in order to run a successful blog:
1. Some posts will perform better than others
Don't be shocked when some posts get better views or more comments than others. The trick is to know your audience and to pay attention to your site's analytics. I am constantly looking at the posts on my site that get the most views and then I aim for writing more posts like those ones.
2. The more pictures on posts the better (aim to make your posts more interactive)
Readers and viewers of your blog like posts that are interactive and no pun intended pretty looking. The more pictures you have on a post the better as far as making that post more visually stimulating. You are more likely to gain more readers on your website if you use a lot of pictures on your posts. Don't overdo the number of photos but have just enough to jazz up the post.
3. Use social media like crazy
If you blog and want to be successful YOU HAVE TO BE ACTIVE ON ALL SOCIAL MEDIA! I will say it time and time again this is the best way to grow your blog. You cannot rely on just search engines alone anymore. You have to promote your blog on all social media. The main social media sites all blogs should have are Facebook business pages, Instagram, Twitter, and Pinterest. These are all free and highly encouraged by me. Post consistently on social media and give your followers something to read/interact with.
4. Get your own website name/host
I only pay around $12 a year for my domain name and it is highly worth that investment. People take you way more seriously as a blogger if you have your own domain instead of .blog.com or .blogspot.com or even .wordpress.com It allows you to stand out from other bloggers and makes your blog look more professional and like a business. Make that small investment. It will be the best thing that you ever did when it comes to blogging or wanting to make your blog more of a career. Make sure that the website name stands out and is easily remembered. It has to be creative.
5. Read your posts out loud before you hit post
I find a lot of my writing mistakes this way. Plus, things always sound different in your head when you are writing them and you want to make sure that it still makes sense to others before you hit post. The best way to do that is to read your posts out loud first before you post your post. A lot of my proofreading and grammar fixing comes from doing this as well. Grammar does matter. The fewer mistakes you have the more professional you will look to your readers.
6. Make sure you format your blog posts
You have to make appealing blog posts. If they are hard to read no one will take the time to and will go searching for that same content elsewhere on the internet. Having a good formatted blog post will boost engagement and views on your website. Well-formatted pieces help you to look like an expert/professional blogger.
Well-formatted posts make it easy for your readers to skim read and more than likely that's what most readers do when they come to your site.
Don't be afraid to use headers and subheaders

Divide up long text and use spaces between ideas

Use bulleted and numbered lists. Plus, this is appealing to the eyes.

Bold and italicize key points

Use images on all posts

Using short paragraphs is better than long paragraphs. Make sure to break things up a bit. Be concise and to the point.
7. Make your blog posts easy to read
Nothing turns me off more when I come to a blog and their posts and their theme is not appealing to my eyes and their posts are hard to read because of it. I won't even honestly take the time to skim through the post or even read their site. Make sure you have a theme where it makes your posts easy to read and doesn't take forever to load. Otherwise, you will lose readers and people will go elsewhere to find the same information on the internet.
8. Know your goals and set goals
Why did you start your blog in the first place? Where do you want your blog to go? Having goals in life is very important and essential when you are a blogger. Your goals establish how you are going to handle your blog going forward. Set forth an intent.
Constantly be challenging yourself to become bigger and better. You can always push your blog and website to the next level. Anything is possible. After all, why not you?
9. Ask for and respond to all comments
It is important to ask your readers of your blog to weigh in on your blog posts on each and every post. the more interactions the better. Make sure you take the time to respond back to comments and acknowledge your readers and their comments. Your readers will feel that you value them more that way. Encourage conversations period.
10. Comment on other blogs and their posts
Comment on other blogs because not only is this free advertisement for your blog but you could gain some new readers to your blog that way. Chances are other people will click on your blog link that way especially if the blogs you are commenting on are within the same niche as your blog. Read my post on
21 FREE PLACES TO PROMOTE BLOG POSTS TO DRIVE TRAFFIC TO YOUR BLOG
to gain even more traffic to your website.
11. Make sure all posts have relevant, useful, and valuable information
You want to always try to get more readers from your posts. To do this you have to first be giving your readers useful information that they cannot get anywhere else. The more unique your blog and posts are the better in driving traffic to your blog and posts. Having useful information is key. If what you are posting is not relevant then why read your posts in the first place? Think about this while writing posts for your blog. How valuable is the information that you post? What can your readers get from your blog? Try to inspire your readers as much as possible.
12. How easy is it for readers to subscribe to your blog?
Make sure all subscription options to become a full-time reader of your blog is easy and easy to find. Also, how easy is it to find you on all other social media handles? How are you supposed to get more followers and readers if you do not make it easy to find? Subscribe here options should be in an easy-to-find place by offering multiple ways to subscribe and follow you.
13. Are you posting consistently each week?
The more you post valuable information each week the more traffic your blog will receive. Remember quality over quantity though. Make sure you are blogging on a consistent schedule in order to grow your blog and all its potential. Establishing a following takes time and you have to be consistent.
All successful blogs post consistently and the owner of the blog posts on a regular basis. Having new content is very important otherwise you will lose readers. I try to always post a couple times throughout the week. Sometimes, I will admit that I have been more consistent than others. A lot of it has to do with my own personal life and school. However, I always make my blog a main priority and schedule posts to the best of my ability.
14. Make sure you write in your own voice and make your posts are personable
Writing the way that you talk is how you drive more readers to read your blog. Don't write like you would for an essay. Personable posts are what set your blog apart from other blogs. Your own voice is what is attractive to other readers and viewers of your blog. Don't try to be something that you are not. No one else has a voice like yours. Authenticity is key! Share your experiences on a topic. No one else can have the same experience or exact same advice that you have. This is what sets you apart from other websites out on the internet.
15. Don't be hard on yourself
Set realistic goals when it comes to your blog. Some things will work out better than you planned and other times things won't. Blogging is a journey. However, it is a fun journey where you are constantly growing and finding better ways to do things. The blogging world is always changing and growing. Don't put yourself down if things don't work out.
You are strong for trying to be successful at anything. If you don't try you can't succeed. All good things take time. Anything is possible... especially with determination. The great thing about blogging is you constantly learn and are growing for the better. Networking is extremely important and should be started very early on in the blogging process. People are always willing to help. You just have to ask. Don't be intimidated to ask blogs with a bigger following for help or guest posts.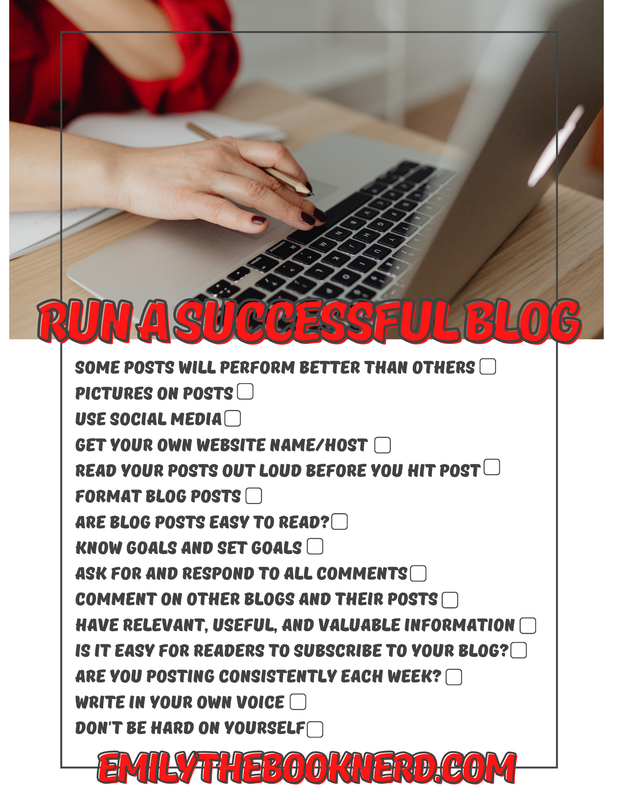 ---
What do you do in order to be a successful blogger?
How long have you been blogging?
What do you think makes a successful blog?
xoxo,