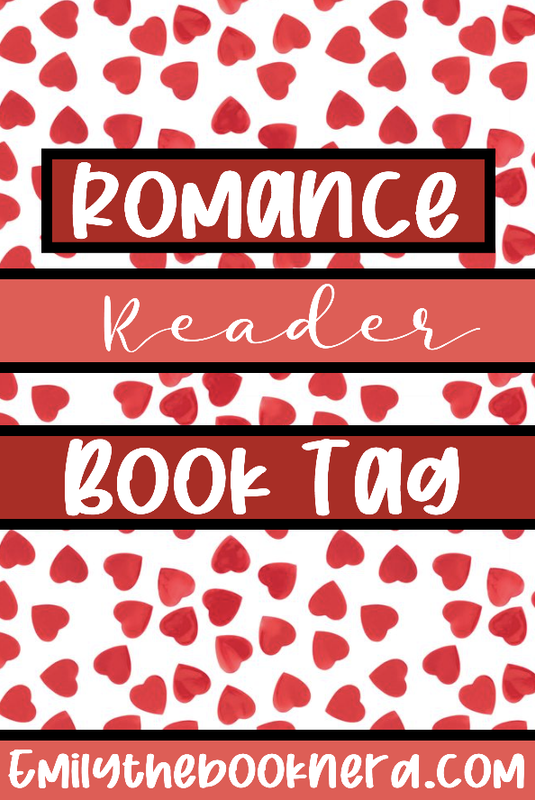 I found this tag on Angels Guilty Pleasures and instantly I knew I had to do this tag because the romance genre is one of my favorites! I am a sucker for all things love. Hopefully, one day I can find it myself again. I love being in love. Dating is hard. Especially in this day and age. It is hard to trust people.
The tag was originally created by Romance Queen of Booktube and Not Just Romance Novels. For now, I will just continue to live vicariously through romance novels. Romance novels keep me hopeful that finding love is possible. It is important to never settle because you deserve the absolute best when it comes to love and being cherished. It took me a long time to learn this myself and to realize I deserve the world when it comes to relationships and love. No one deserves any type of abuse.
Let's get into the questions:
1. How old was I when I started reading romance?
As long as I could read I have loved reading romance. I always liked reading about love. I started reading from an extremely young age because my parents read to me every single night before bed and always encouraged me to read. From the time I was allowed I had a library card and we always were at the library checking out books and reading there for fun. I started reading way before I was ever in pre-k/school. Of course, my parents only let me read books that were appropriate for my age and as I got older I then was opened to the whole new world of erotic romance and different genres within the romance genre.
2. If I could pick one hero from a favorite romance to meet, who would it be and why?



I would love to meet any of the characters in Penelope Ward's or Vi Keelands books because they are my favorite romance author's and their characters are always so likable and the males are always so swoon-worthy lol. I wouldn't mind meeting one of their sexy male characters lmao!
3. Who are my favorite romance authors and why?
I love Vi Keeland, Penelope Ward, Christina Lauren, and Lauren Blakely. They are my top romance authors and my auto-buy romance book authors. They are my favorite because I literally love all of their books that I have read. Anytime I pick up one of their books I automatically know I am going to give them at least 4 to 5 stars! I will read anything these authors publish.
Vi Keeland and Penelope Ward
Gosh, my most recent favorites are RoomHate by Penelope Ward and Love and Other Words by Christina Lauren.
5. What would I recommend to non-romance readers?
First and foremost always read something that you enjoy first but don't be opposed to trying something new. You may be surprised and find something new that you like. It is always a good idea to keep an open mind as a reader and in life in general.
I have found many books that I love that I never thought I would prior to reading the book. You cannot go on synopsis alone. The great thing about the romance genre is that there are many subgenres within it for example fantasy romance, paranormal romance, contemporary romance, historical romance, romantic suspense, young adult romance, etc. So if you generally like fantasy why not try a fantasy romance? You may be surprised at how much you love it. The romance genre is very diverse that is what is great about it.
6. Which is my favorite genre and why?
I love the romance and thriller genres. I will read pretty much anything in those two genres. Specifically contemporary romances and psychological thrillers. Most of my five-star books are within those two genres. I love love and also books that keep me on the edge of my seat. I like being engrossed in books where the person's brain or sanity is questioned with thrillers. It's crazy how a person can just snap one day. I probably like thrillers a lot because I am in the mental health field after all and the brain fascinates me. Then again with romance, I have been drawn to that genre from childhood and it was my first favorite genre and opened my love to books and reading.
---
What is your favorite genre to read?
Do you like the romance genre?
What are some of your favorite romance books?
xoxo,