If you are one of my frequent reader's then you know that I have cut down on blog posting in the last couple of months. A lot of stuff has been going on with me personally and therefore I had kind of took a step back from blogging. That doesn't mean my reading has been lacking in the slightest though. Just the opposite. I have actually found that the fewer expectations I have put on myself to read and complete reviews the more I have been reading. Shocker there..... make it seem less like a job and the more you want to do something.
My school has also taken my main focus and commitment. Plus, I am getting further into my program and therefore the more is assigned and the assignments have gotten harder. In the sense that I have to focus more of my time on the class at hand.
I have had a lot of self-growth and not the best mental health days due to COVID and all of its mess it has brought on. Somedays, I have to remind myself to breathe. My depression has gotten the better of me and I have had to take some of my own TLC days. I have always been very candid about my mental health and mental health awareness. I have struggled lately.
One thing, I have been doing to boost my mood is reading romance and only romance. I am a sucker for a good romance novel. Or, I have been watching more like binging trashy girly reality tv. Also, recently, I have been binging the show
Nashville
. I never saw it when it was on tv and man is this a good show! If you like country music then you have to give this show a try.
Taking a hot bath with a nice candle burning with my favorite smell also helps when I feel depressed. You should try it. It's pretty great. Try pairing that bath with some great music or an audiobook and you have reached heaven. Any of my playlists on
Spotify
are great to listen to for some music suggestions.
My blog is constantly changing as am I. So, I am trying to come up with some new ideas to bring into the next couple of months. As always, you mean the world to me, my readers.
Here are some of my notable favorite read's/books from the last couple of months that I do not have on my website as of now.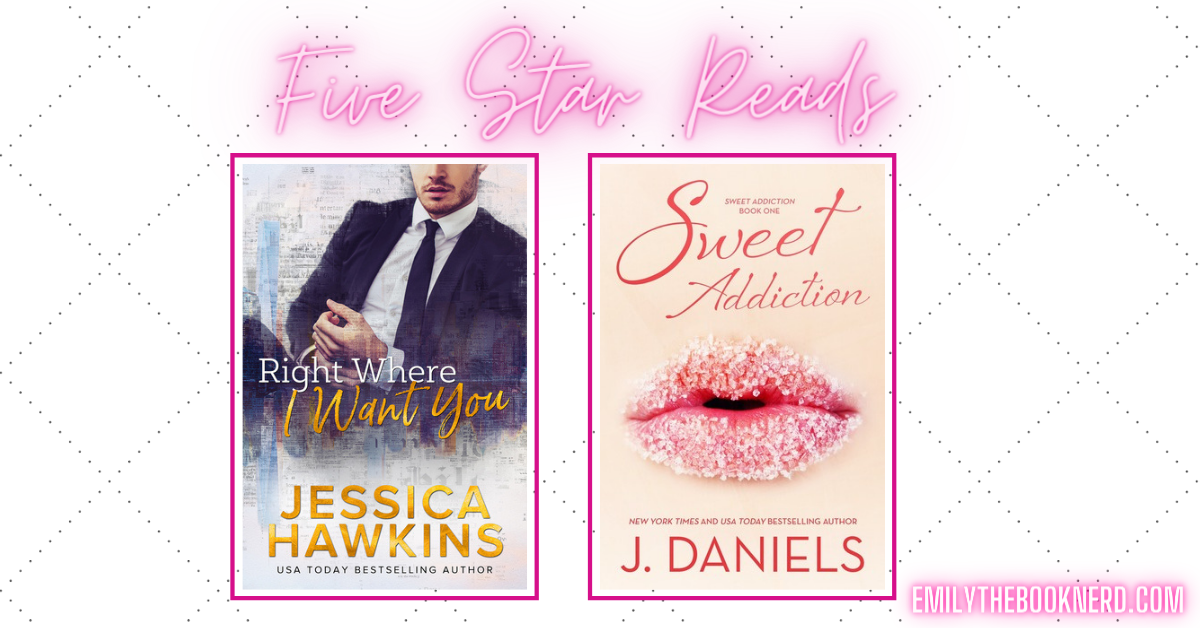 Right Where I Want You by Jessica Hawkins:

There's a thin line between love and hate . . . and it cuts right through the middle of their office.

Bad boys? They run right over good girls like Georgina Keller. But after a confidence-shattering breakup, she's determined not to let anyone at her new workplace push her around—least of all the brooding creative director, a "bad boy of publishing" who's made it clear she's enemy #1.

Sebastian Quinn's taste for fast cars, late nights, and beautiful women may have gotten him to the top of a leading New York magazine, but the reputation that made him is suddenly threatening to end his career.

Georgina can help Modern Man shed its bad reputation, but in order to do that, she'll have to start at the top—and no amount of rakish charm or inconvenient attraction will distract her.

Because if Sebastian gets her right where he wants her, it means she's going down.

Sweet Addiction by J. Daniels: Wedding hookups never amount to anything. Those who partake in this wicked little activity know the rules. Get in. Get laid. Get out. There's no expectation of a relationship. It is what it is. Dylan Sparks knows the rules. She's familiar with the protocol. And she engages in the best sex of her life with a complete stranger at her ex-boyfriend's wedding. Reese Carroll doesn't care about the rules. He wants more than just one night with Dylan. And Dylan finds him too addicting to pass up. Sweet Addiction is the story of one woman's struggle to keep things casual, and one man's desire to never let her go.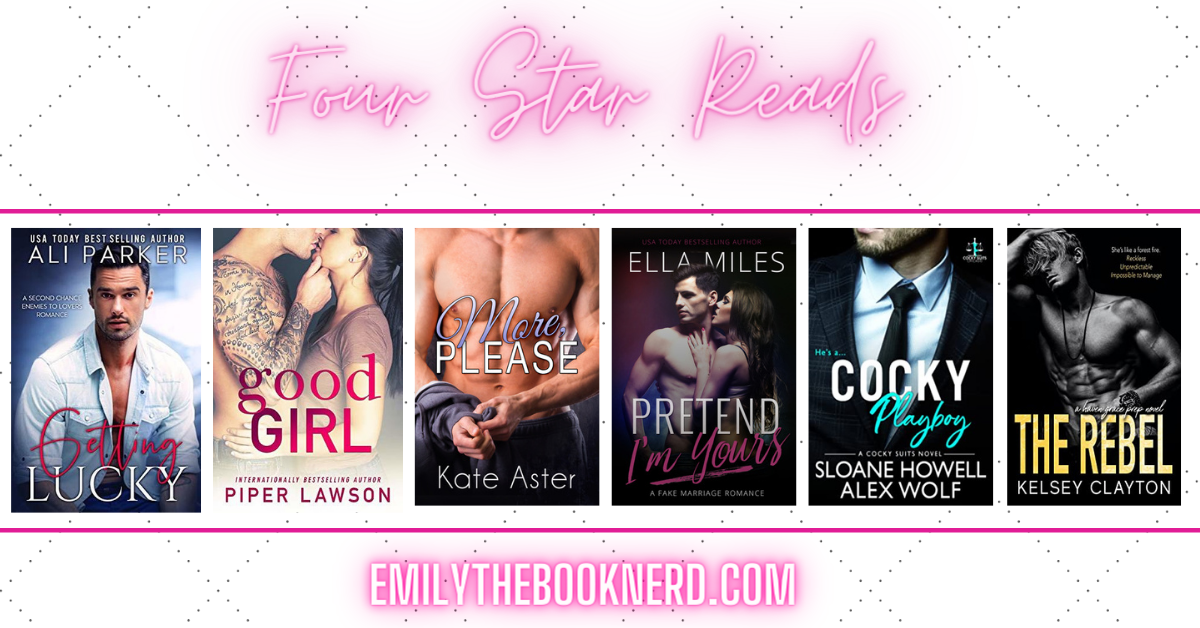 ---
Thanks for taking the time to read this post. Have you read any of the books above? What did you think of them? I miss blogging. Catch you next time!
xoxo,