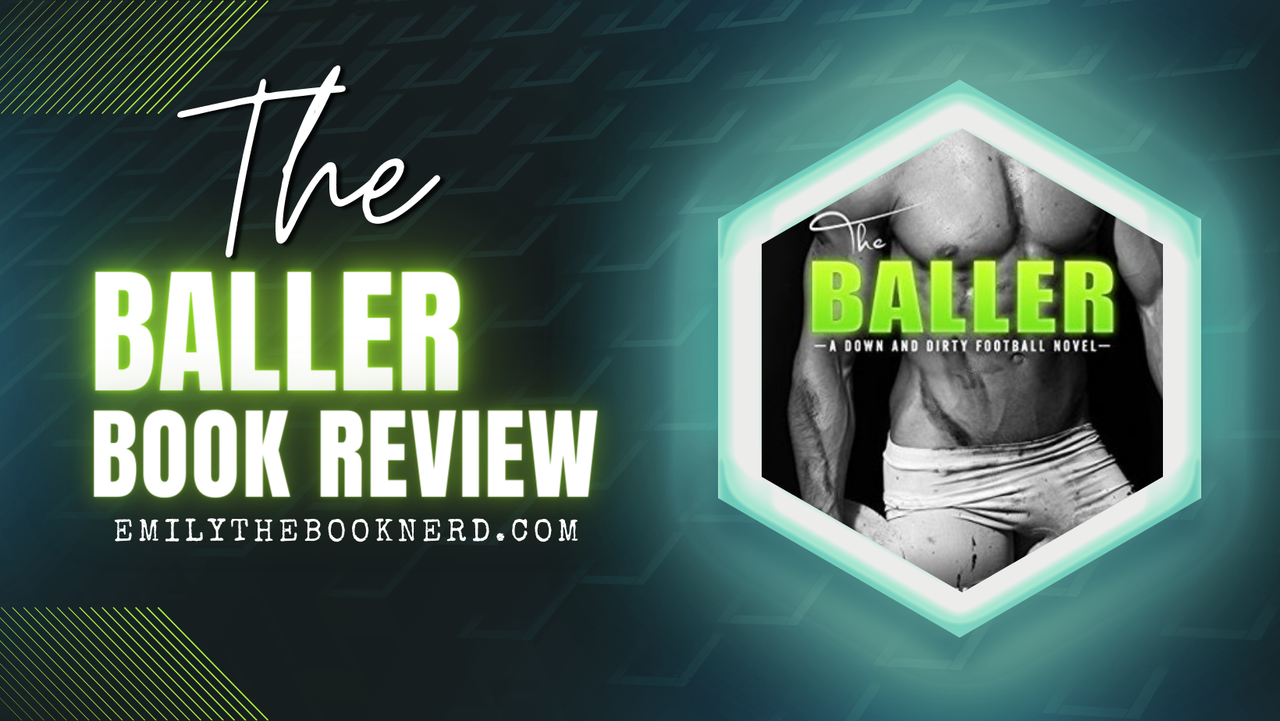 The Baller
Author: Vi Keeland
Genre: Romance
Publisher: Everafter Romance
Published:
January 18, 2016
Pages:
285
My Rating:

★

★

★

★
The first time I met Brody Easton was in the men's locker room.

It was my first interview as a professional sportscaster.

The famed quarterback decided to bare all.

And by all, I don't mean he told me any of his secrets.

No. The arrogant ass decided to drop his towel, just as I asked the first question.

On camera.

The Super Bowl MVP quickly adopted a new hobby--screwing with me.

When I pushed back, he shifted from wanting to screw

with

me, to wanting

to screw

me.

But I don't date players.

And it's not because I'm one of the few women working in the world of professional football.

I'd date an athlete.

It's the

other

kind of player I don't date.

You know the type. Good looking, strong, cocky, always looking to get laid.

Brody Easton was the ultimate player.

Every woman wanted to be the one to change him.

But the truth was, all he needed was a girl worth changing for.

Turned out, I was that girl.

Simple right? Let's face it. It never is.

There's a story between once upon a time and happily ever after...

And this one is ours.
Falling in love with a football star.
I normally do not read sport romances or anything involving sports just because it is not my thing. However, I will read anything that Vi Keeland writes or publishes because she is one of my favorite authors of all time and an auto-buy author of mine. She writes the best romances. The Baller did not disappoint in the slightest for me despite it being about a football star/sports.
From the start of the novel, it was nothing short of hot or steamy. Vi writes the best steamy romance stories. Brody had no shame about his hot body and the scene where he flashes the main heroine was the best part of the entire story.
Was this book predictable? Yes, but in all the best ways. While it was not my favorite Vi Keeland novel, I still enjoyed it thoroughly. This was a fun and flirty read that I read super fast. I didn't really care for the love triangle in the book but it still ended the way that I wanted the book to. I love you, Vi Keeland.
Vi Keeland is a

#1 New York Times,

#1 Wall Street Journal,

and

USA Today

Bestselling author. With millions of books sold, her titles have appeared in over one hundred Bestseller lists and are currently translated in twenty-six languages. She resides in New York with her husband and their three children where she is living out her own happily ever after with the boy she met at age six.