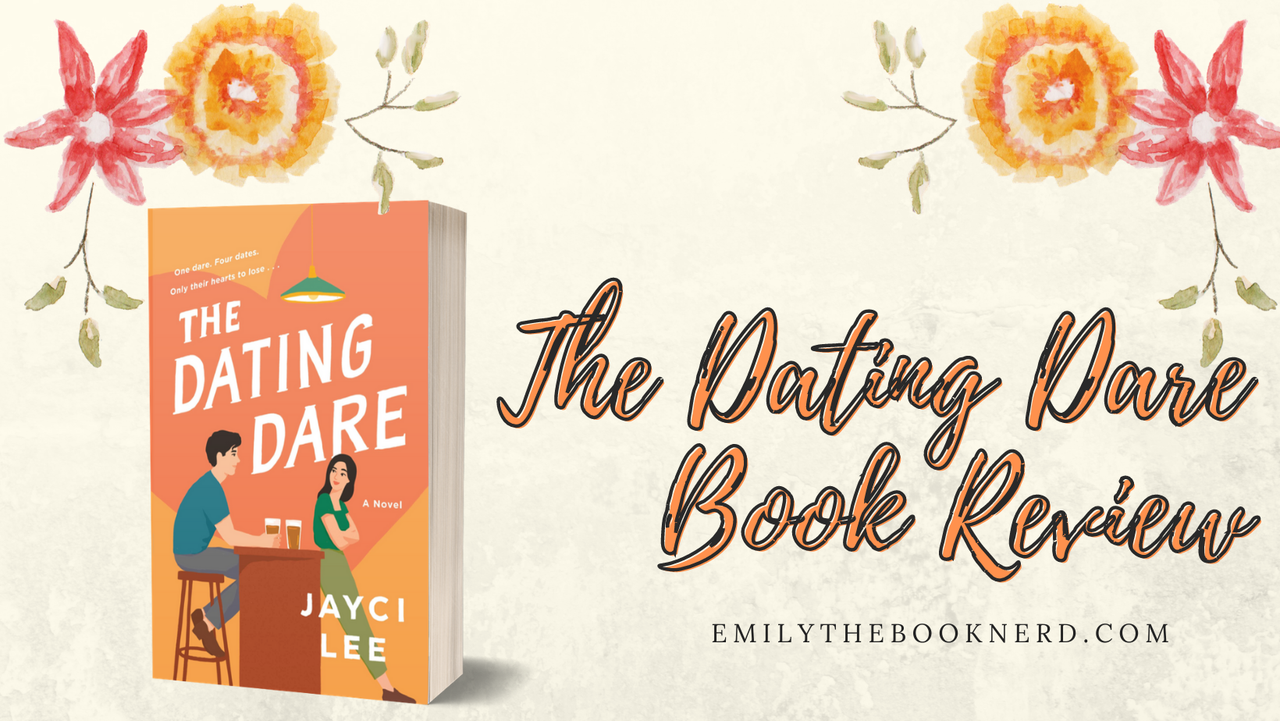 The Dating Dare
Author: Jayci Lee
Genre: Romance
Published: August 3, 2021
Publisher: St. Martin's Griffin
Pages: 320
Tara Park doesn't do serious relationships. Neither does she hop into bed with virtual strangers. Especially when that particular stranger is her best friend's new brother-in-law. It isn't an easy decision, though. Seth Kim is temptation personified. His unreasonably handsome looks and charming personality makes him easy on the eyes and good for her ego.

When a friendly game of Truth or Dare leads to an uncomplicated four-date arrangement with Seth, Tara can't say she minds. But their dates, while sweet and sexy, have a tendency to hit roadblocks. Thankfully, their non-dates and chance meetings get frequent and heated.

Seth is leaving for a new job in Paris in a month and a no-strings attached fling seemed like a nice little distraction for both… But soon Seth realizes that Tara Park doesn't come in a "nice & little" package--she's funny and bold, sweet and sexy, and everything he ever wanted and never expected to find. Neither of them are ready for something serious and both have past relationship baggage they've been ignoring, but with a shot at forever on the line will they follow their hearts and take a chance on happily-ever-after?
Falling for someone you least expect.
I am all for cheesy romance novels. So, when I read the description of The Dating Dare on Netgalley, I couldn't pass it up. Tara and Seth are the main characters in this book and they strike up a deal to date but do nothing too serious with no attachments for a couple dates until Seth moves to Europe. Their banter throughout the book is nothing short of cute but steamy. I was very entertained while reading the entire book. I had no idea this was a sequel from another book but I had no problems not reading the first book. The Dating Dare can be read as a standalone with no problem and still make sense.
I loved the diversity that this book had which made it a little different from other romances but in all the best ways. I was rooting for the two main characters throughout the whole book which is what you are supposed to do while reading romances so way to go to the author on that one! The dates in this book were unbelievably cute that I wish a guy would go to that extent with me.... I had a lot of fun while reading this book. While I only rate books five stars that are my absolute favorites The Dating Dare still did not disappoint in the slightest.
If you want a cute cheesy romance then surely pick up this book! You will not be disappointed. This would make a great beach read. I breezed through it pretty quick.
Jayci Lee writes poignant, sexy, and laugh-out-loud romance every free second she can scavenge. She lives in sunny California with her tall-dark-and-handsome husband, two amazing boys with boundless energy, and a fluffy rescue whose cuteness is a major distraction. At times, she cannot accommodate real life because her brain is full of drool-worthy heroes and badass heroines clamoring to come to life. Because of all the books demanding to be written, Jayci writes full-time now, and is semi-retired from her fifteen-year career as a defense litigator. She loves food, wine, and traveling, and incidentally, so do her characters. Books have always helped her grow, dream, and heal, and she hopes her books will do the same for you.