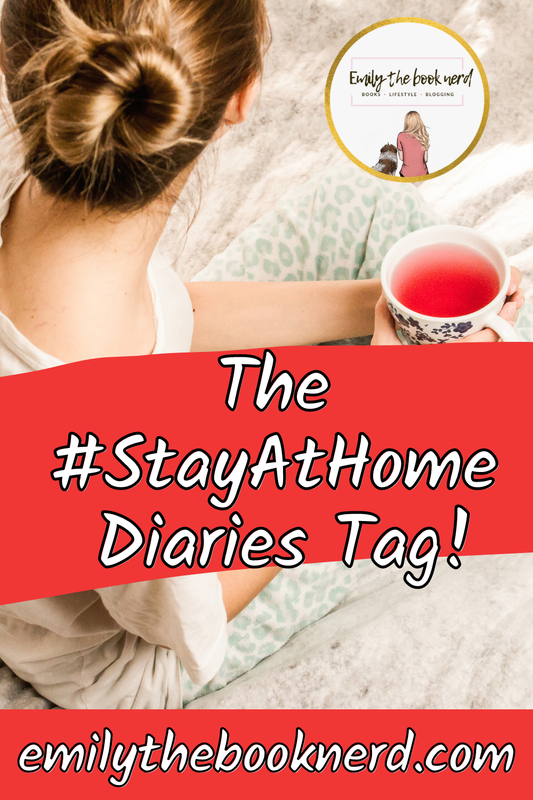 The original creator of this tag is
For What It's Worth
. I finally got my COVID vaccine at the beginning of this month so by April 20th, I will have full immunity according to the
Johnson and Johnson
standards. I had some side effects from it for a couple days but it was totally worth it if you ask me. The amount of anxiety that it took off my shoulders knowing I have some antibodies now really helped me psychologically.
Other than the body aches and a low-grade fever it wasn't too bad. I figure if you can get something to help prevent a horrible disease why wouldn't you? I am all for protecting myself. Do your research and make your own informed decision on it. I can't wait to be able to start living a semi-normal life again after being in quarantine basically for over a year. Yes, I am still going to wear my mask everywhere but at least I do not have to be as afraid anymore.
It has been ages since I did a tag. So, when I found this one I thought it to be extremely appropriate with how isolative this past year has been.
1. Last thing you googled
Honestly, it was for school. It was about relapse prevention. I needed to find another source for my paper that is due.
2. Last book you read
I haven't finished it yet but I have been reading The Dating Dare by Jayci Lee. I couldn't sleep early this morning so I read for about two hours. The last book I finished was Never Have I Ever by Joshilyn Jackson.
3. Last movie you watched
I rewatched the movie Accepted on Netflix. It is soooo funny! I cannot believe the movie is already fifteen years old. Gosh, makes me feel old.
4. Last thing you did before socially isolating
The last major thing I remember doing before socially isolating was going to church with a bunch of people in the room. I miss going to church and worshipping especially without a mask on!
5. What is your quarantine personality? Couch potato or overachiever?
For sure, couch potato. I have been nothing but lazy and even took up video gaming again while in quarantine and got the new XBOX.
6. Average number of hours you sleep at night?
My sleep is all over the place. Even in quarantine. Some days, I cannot sleep at all. I have always suffered from horrible insomnia and very few medications help me. If it is a good day I get around 8 to 9 hours of sleep ideally.
7. Last thing you ordered online
Other than groceries for pickup, I ordered some new clothes from Walmart for the summer. I have been in the process of cleaning out my closets and getting rid of old clothes and replacing them with new ones.
8. First thing you'll do when this is over?
I honestly just want to see all of my friends and family again without any anxiety. I would love to go to a concert or to the movie theater again. Maybe, even go on a vacation or to Disneyland or something fun. The possibilities are endless at this point.
9. If you could choose - who would be your ideal quarantine companion?
My animals have been the greatest quarantine companions a girl could ever ask for. At the beginning of the year I self quarantined with my brother, his fiance, my mom, and stepdad. It got to be too much being together 24/7 so I ended up coming back to my place alone with my animals.
---
How are handling this COVID craziness?
I would love to know all of your thoughts in the comments down below.
As always, feel free to do this tag as well and let me know because I love reading other people's answers!
xoxo,