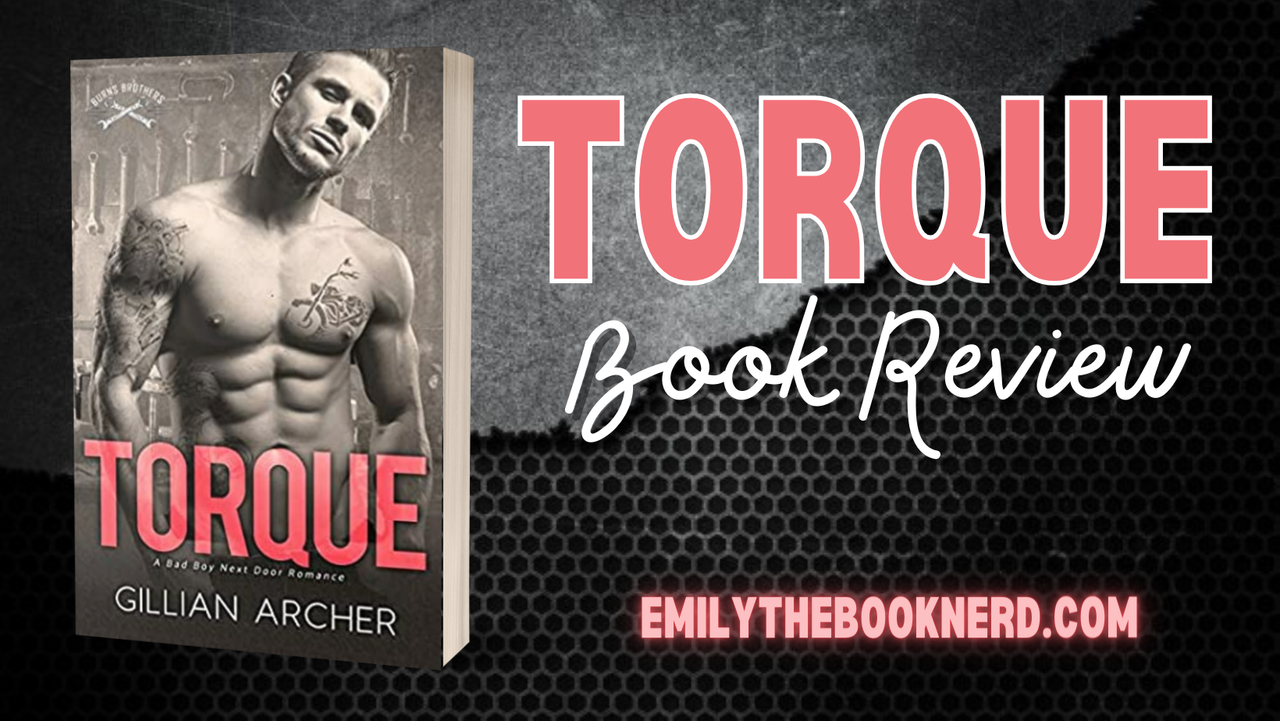 Torque
Author: Gillian Archer
Genre: Romance
Published: February 18th, 2021
She's his little sister's best friend—totally off limits. But then again, this tattooed bad boy has never followed the rules.

Maddie:
I can't remember a time when I wasn't in love with Nathan Burns. We met when I was six and twenty years later, I love him still. But he'll never see me as anything other than his little sister's best friend—a pest—if he even thinks of me that much. I've got to face facts. He's not into me. He'll never be into me. It's beyond time to move on.

Nathan:
I swear I blinked and my little sister's best friend—a woman who's about as off-limits as it can get—grew up. And she's hot as hell. When did that happen? And it doesn't help that she's everywhere now—at our weekly family dinner nights, sleeping on my brother's couch next door, lying out in our complex's swimming pool in a barely-there bikini. And who are these losers hanging around her lately? None of them are worthy of the woman she's become. Then again, neither am I.

And when I stumble across her profile on a hook up app, all bets are off.

*Can be read as a standalone*
A girl's long time crush finally notices her romantically.
Maddie has always loved Nathan since they were little kids. One day, Nathan finally notices Maddie and a relationship ensues. Personally, it almost seemed like night and day with Nathan finally noticing Maddie to the point where it almost seemed a little too unrealistic. How do you go from thinking a girl is like your sister to randomly being totally in love with her the next second? The progression should have been slower if you ask me. I loved the importance of family that Torque showed and how you would do anything for them and their safety. I honestly, liked the side characters more than Maddie and Nathan.
This was the first book that I had ever read by Gillian Archer. The main character Maddie was a little too weak and a pushover for my taste. I like my stronger females. She cried way too much and had a lot of woes me moments. I needed more steam and my interest was not always captured. Even the core motorcycle gang drama just did not do it for me.
With that being said,
Torque
was not the worst novel that I have read but all in all average at best. I do not like insecure girl characters. Maybe, I would have liked the book better if I had read the others but you can still read
Torque
as a standalone too.
GILLIAN ARCHER has a bachelor's degree in mining engineering but prefers to spend her time on happily ever after. She writes the kind of stories she loves to read—the hotter the better! When she's not pounding away on the keyboard, she can be found chasing her preschooler, or surfing the couch and indulging in her latest reality TV fixation, or reading awesome romance ebooks by her favorite authors. Gillian Archer lives in the wilds of Nevada with her amazing husband, gorgeous little girl, and goofy dog.