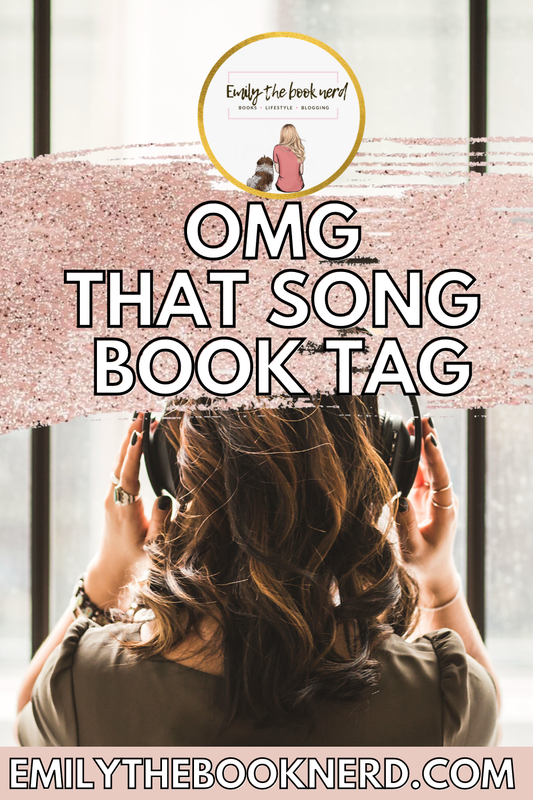 It's been a while since I have done a tag post and I thought I would do a couple. For this post, I found this tag via booklovingnut. It mixes two things I love dearly books and music. I have no idea where the tag originated from.
The basics:
For each question, I will be giving both a song and a book that go with the question. They don't have to go together, but sometimes they may. As always, I will tag people at the bottom of the post. Also, feel free to do this tag too even if I do not tag you as always.
1. My Jam: A song you have to listen to no matter how many times you've heard it and a book that you'll never get sick of…
All You Had To Do Was Stay by Taylor Swift
Love and Other Words by Christina Lauren
2.
Throwback: a song that reminds you of the cringeiest time in your life and a book you read that you wouldn't like if you read it now…
Pour Some Sugar On Me by Def Leppard (reminds me of an ex) and a bad time in my life..... Therefore, cringe alert! and for a book, I honestly have no idea.
3.
Replay: A recent song that you have on repeat and a recent favorite book…
Into The Sea by Tasha Layton
The Boss Who Stole Christmas by Jana Aston
4.
Gets me: a song that is literally me and a book that is me in book form…
Never Grow Up by Taylor Swift
My favorite book of all time To Kill A Mocking Bird by Harper Lee
5.
WUT: A weird song that you liked anyway and a unique book that stuck out to you for some reason…
We Like To Party by Vengaboys
The Time Traveler's Wife by Aubrey Niffenegger
6.
Let's Go: Pick your best pump-up song and a book that inspires you…
Hollaback Girl by Gwen Stefani
Go Bravely by Emily Wilson Hussem
7.
Chill: Your best chill or relaxing song and a book you'd curl up with on a rainy day…






RoomHate by Penelope Ward


8.
Addicting: A guilty pleasure song and a light, trashy read you can't help but love…
So Yesterday by Hilary Duff
Mister McHottie by Pippa Grant
9.
Nostalgia: A throwback song you look back on fondly and a book you read and loved when you were young…
You Only Get What You Give by New Radicals
The Mediator Series: Shadowland by Meg Cabot
---
Want to find more music that I love? Check out my
Spotify
where I have hours of music and playlists to listen to. Like books, I am also super passionate about all things music and come from a very musical family!
Have you read any of the books that I listed above?
I would love to know all of your thoughts in the comments down below.
I TAG: