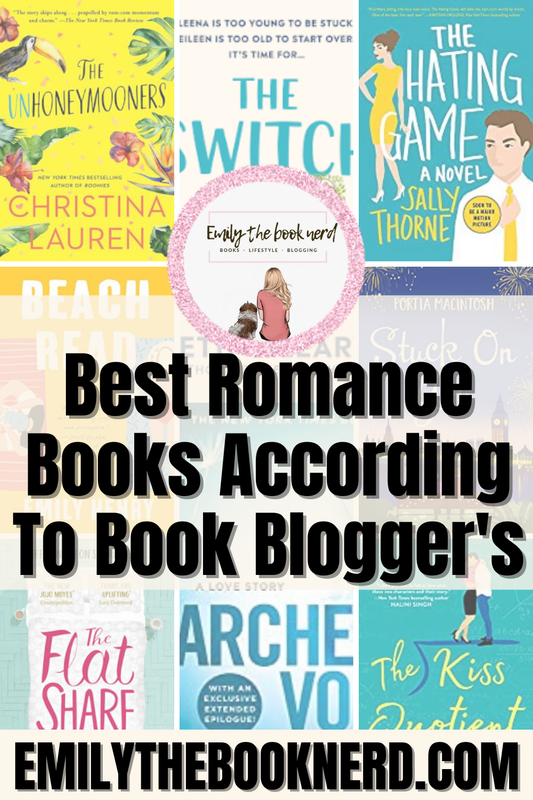 I always wonder what other book blogger's favorite romance novels are.... therefore, I decided to ask them via Twitter to get some recommendations and why they love those books so much. Personally, I am always looking for more recommendations myself and get a lot of them from other bloggers because readers inspire other reader's all the time on what books to pick up next. Therefore, this lovely blog post was born and inspired. Here is one great romance book list you have to save.
I would personally like to thank every single blogger who replied to my Twitter post! I love each and every one of you. Keep blogging and reading. Don't stop.
What's great about this list is that there are so many different options. All of the books fit into very different genres within the romance genre from new adult romance, contemporary romance, erotica, and more. So, it is sure to satisfy just about anyone.
Sleigh Bells in the Snow by Sarah Morgan
Once upon a time Kayla loved Christmas


Now she's more dedicated to her job than decking the halls, and can't wait for the 'most wonderful time of the year' to be over.

Until she arrives at the enchanting Snow Crystal ski resort, determined to win gorgeous owner Jackson as a marketing client.

But wooing Jackson professionally quickly turns personal as they spend flirty festive nights in this glittering winter wonderland.

With snowflakes swirling and sleigh bells ringing…could Jackson be the one to make Kayla fall back under the Christmas spell?
WHAT THE BLOGGER THOUGHT:
It's so so heart-warming. As well as being about finding romantic love it's about friendship and being part of a family. The setting is breath-taking, the slow burn has me giddy, the romantic gestures make me sigh with happiness.
The Unhoneymooners by Christina Lauren
The Kiss Quotient by Helen Hoang
---
Have you read any of the books above? What are some of your favorite romance novels? I would love to know all of your thoughts down below. Thanks again to the blogs that helped me create this lovely list!
xoxo,