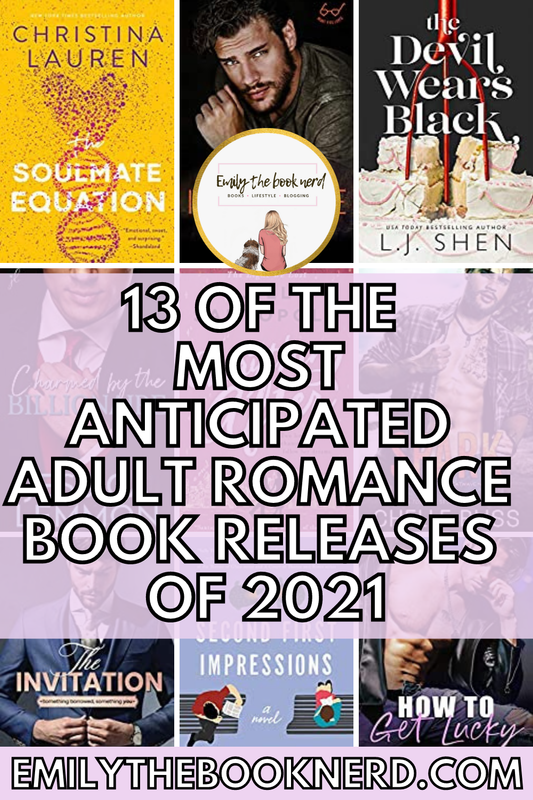 I cannot believe how fast this year has come and gone. Thank god, if you ask me. Hopefully, this COVID crap will be one and done soon. I will be the first in line to get the vaccine if you ask me. I am tired of hiding out inside my house. Since, I am at high risk being diabetic and having lung issues I have had to be extremely careful to not get sick. Oftentimes, when I get a common cold I will end up in the hospital needing IV fluids because of being diabetic. So, needless to say... I do not want to die since I am at the most risk for death if I get COVID. So, I have not really left the house much this year and have been reading more than ever being in quarantine.
There are some amazing book releases coming in 2021 that I cannot wait for! Some of my favorite authors are coming out with new books but also debut authors that I have had my eye on are coming out with books too. I am always on the lookout for new book titles and authors. I even have dedicated a whole new bookshelf on my Goodreads dedicated to my anticipated releases. You can check out that list anytime throughout the year for a much bigger list than this one and it will always be current!
Here are some of my highly anticipated romance book releases coming in 2021:
1. The Soulmate Equation by Christina Lauren
---
What books are you looking forward to in 2021?
Do you want to read any of the books above?
xoxo,