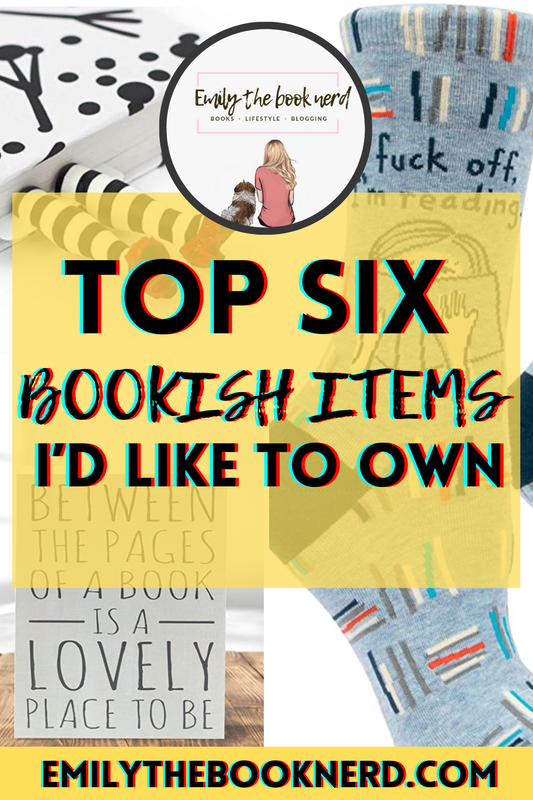 Christmas is right around the corner and I cannot believe it! Where did this year and the time go? Like always, the amount of bookish things I would like to receive this holiday season is off the charts and I thought I would share some of the top bookish things I personally would love to get in any gift-giving situation.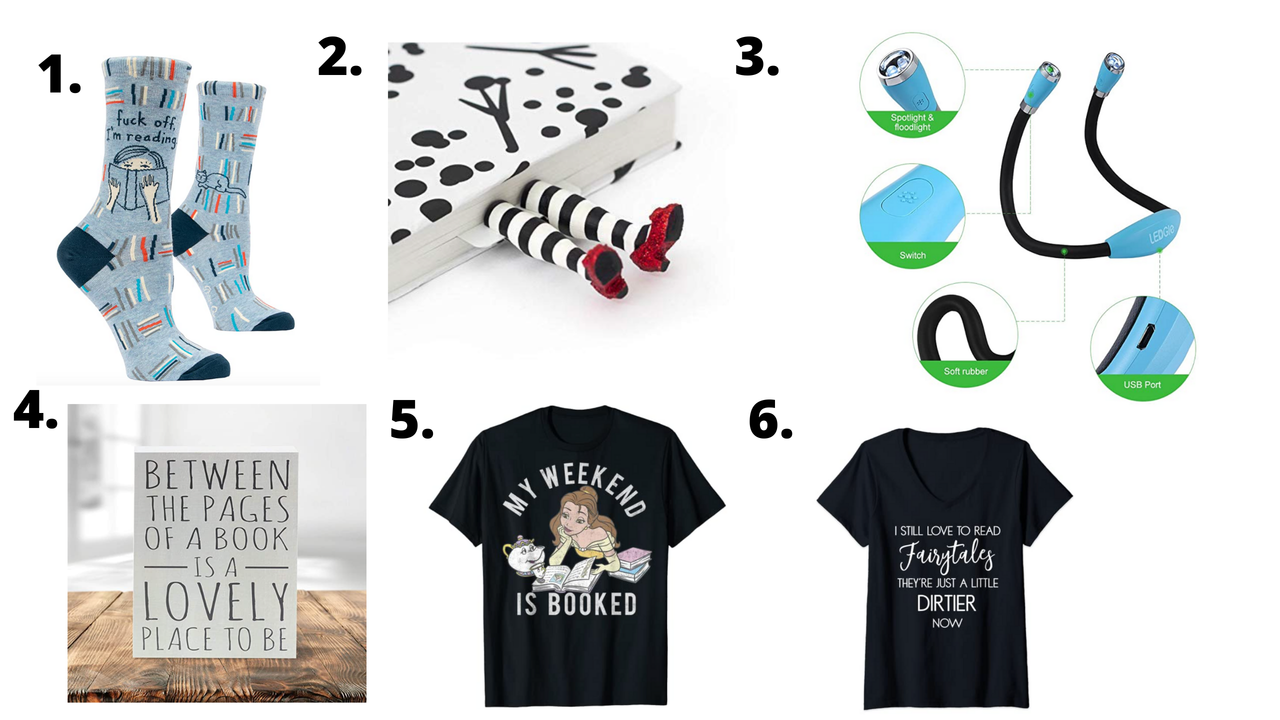 These are so cute. I love getting fun socks as gifts.
I love The Wizard of Oz and this is the cutest bookmark that I have seen in a long time. You can never have too many bookmarks!
I need a book light so bad it's not even funny and this one looks exactly like what I need. Since, I mainly read in bed I need much better lighting than I have currently.
I love little signs with sayings or quotes on them. This one I thought was super cute.
I am a Disney nerd and especially love Belle!
Is this shirt not perfect or what?! I need this shirt in my life. This pretty much sums me up to a T!