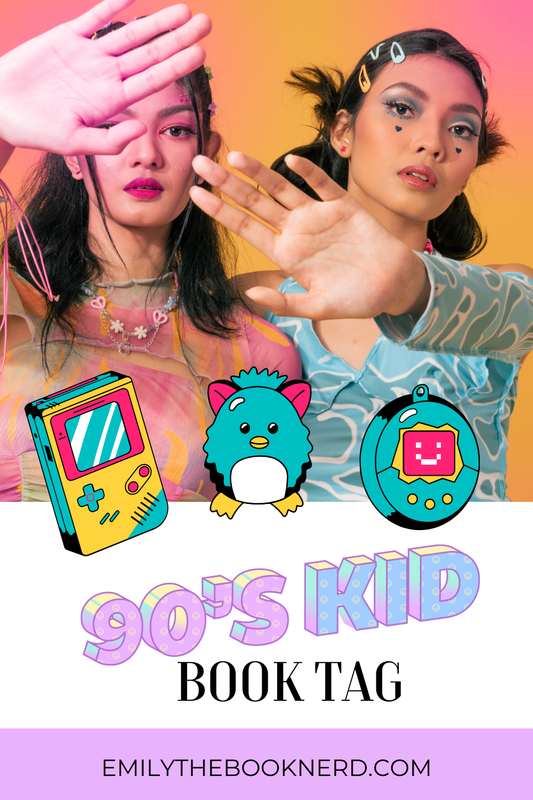 My birthday was back in January and your girl turned 29 this year! Here's to the last year in my 20s... Where did the time go? Take me back to the 90s, please. This book tag is all about the 90s. One of the best decades. Future children will never know what it's like to grow up without the internet. In a way, life was much easier and more carefree.
I found this tag via @toyangi

THE RULES
Please, please, please steal this tag and spread it around! I only ask that you link it back to The Literary Phoenix so that I can see everyone's answers! (NO LONGER ACTIVE)

Freeze tag was all the rage in the 90s. Tag someone (or many) you think would have fun with this! I tag anyone who wants to do this tag.

Have fun!
Most people in my life do not read. However, my boyfriend (best friend) reads and we always connect by talking about graphic novels and comic books. Recently, he has gotten into reading audiobooks so of course, I have been giving him a lot of book recommendations. He is going to venture into Harry Potter finally. Lately, we have been bonding over Harry Potter because both of us are playing the new Hogwarts Legacy video game.
Every book I have read has been a good idea so...........
Don't hate me.... but recently I read Every Summer After by Carley Fortune and I didn't really care for it. It actually made me mad at the main character several times.
Um, dying of dysentery would be such a horrible death and I would never want that. However, in terms of boredom, I was so bored reading The Thousandth Floor by Katharine McGee.
To Kill A Mocking Bird by Harper Lee
Love and Other Words by Christina Lauren
The Glass Castle by Jeannette Walls
It by Stephen King. It's massive.
Pretty much any classic but you also see Harry Potter everywhere.
I never peak and want to spoil endings.... so none.
I don't really eat while reading but if I had to pick ummmm popcorn.
It by Stephen King. I hate clowns.