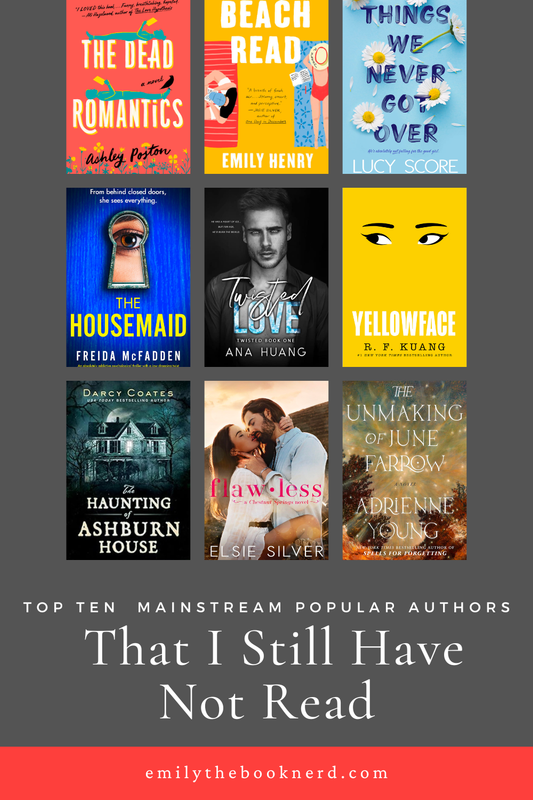 Welcome to another TTT! This week's topic is Top Ten Mainstream Popular Authors that I Still Have Not Read. I have quite a few but for this, I am doing the authors of books that I do have interest in reading their books.
Emily Henry (HOW HAVE I NOT READ BEACH READ YET?!)

Elsie Silver

Freida McFadden
Adrienne Young
Darcy Coates
R.F. Kuang
Simone St. James
Lucy Score
Ashley Poston
Ana Huang
What popular authors have you never read? Do we have any in common? Which books by these authors on my list should I try first?
xoxo,