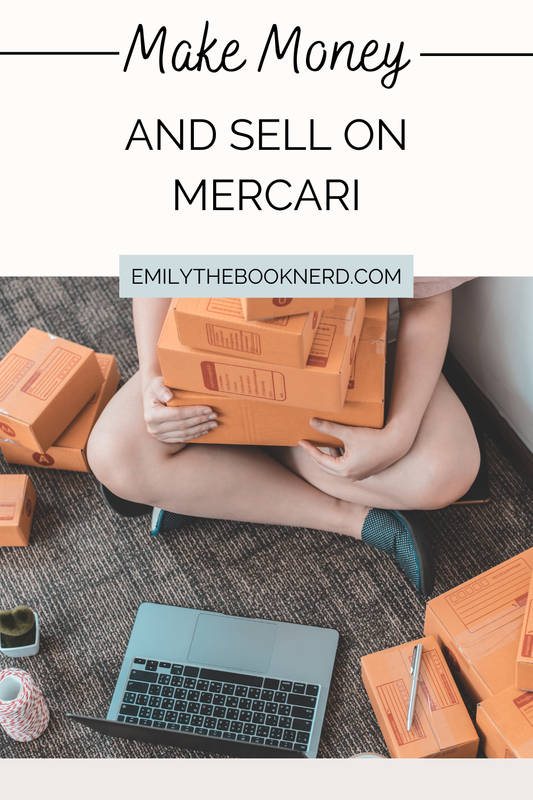 I originally had a Mercari profile back in 2015 on Mercari that I never used or tried to sell things on. Now, I am using this same account that I previously had to start a mini flipping business with. I have flipped items on eBay, Depop, and Poshmark, and now I am trying Mercari because I need to declutter badly in my house. Plus, I love thrifting in general and why not try to make some money on it? Your girl loves to shop.
Therefore, I have decided to start a whole new blog series on reselling online and thought I would document with ya'll how much I end up making and maybe throw in some seller tips along the way for my reader's so that if you guys ever wanna try to do the same thing as me we can help each other learn along the way. Plus, I just like documenting everything.
So far, I have made $8.37 on two sales.
Follow my Mercari Profile I would appreciate any support you may have for me on this new endeavor.
How much money do you make on Mercari?
What does Mercari make when you sell an item?
The site charges a 10% commission on sales, plus a $2 processing fee for direct deposits under $10. There's also a $2 fee if a direct deposit transfer is rejected by your bank. So, I would wait to cash out your balances/sales until you have at least $10 added up that way you do not get charged that processing fee.


Sellers on Mercari don't get paid until the buyer "rates" the seller and the seller rates the buyer. However, if the buyer doesn't rate the seller within three days of the item being delivered, Mercari's system will trigger payment anyway. Thank goodness. Either way, after an item sells you should never have to wait more than three days to receive your payment for an item sold. This is one thing I like about Mercari over other apps/sell websites is that the payout is a lot faster after you sell an item. It makes making money a whole lot easier and faster.