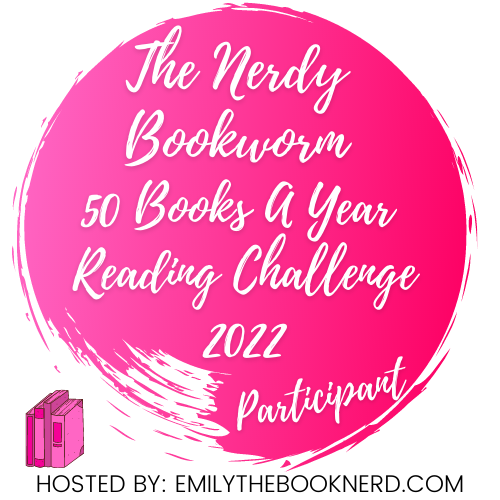 INTRODUCTION:
The end of the year is vastly approaching and your girl wants to get a head start on her reading game for next year. All over the internet, I see reading challenges and I thought to myself...... why don't I ever do one of those or create one myself? Therefore, I have decided to start my newest blog endeavor to date and start my own reading challenge that all my readers and fellow bloggers can join in on. The only requirement is to read the following challenges below.
For fellow bloggers, bookstagramers, etc.... I will post a link-up each month or one big one on one post (depending on how many participants we get) where you can list out your reviews and what books you read to complete the below challenges. Sounds easy enough right?! The whole purpose is to read period and to increase the amount that you read. This is even a great way to try out some new genres or to go outside of your comfort zone which I personally want to try doing. This challenge is what you make of it.
As always, I want to encourage more reading in the world and this is a great way to do just that. If you're not feeling one of the categories or themes in the reading challenge, change it or skip it. Do what you need to do to make this reading challenge completely your own.
I personally try to read at least 60 books per year so I will set the number of themes at 50 books. I honestly, probably won't be able to complete all of the themes below but I sure am going to try my best. By no means is this supposed to stress you out. Read and complete as many of the challenges as you can.
RULES/HOW TO PARTICIPATE:
- You cannot double up on books. For example, one book per category.
- If you are a blogger, bookstagrammer, etc, and posting your reviews and books read try to link back to my blog and this challenge. That way, more people can join in on the fun/discussions.
- Use the hashtag #NerdyBookwormChallengeXO when posting on social media and sharing books you read for challenges etc.
- You can join in on our Facebook group here for discussions.
- You can read and do the prompts/challenges in any order you want.
- Set fun but attainable reading goals. If you do not complete all prompts that is completely fine! No stress zone here.
- Join at any time throughout 2022 but all books need to be read January 1, 2022 - the end of 2022. Pretty basic.
- It is okay to DNF any book that you start for that challenge. Even better, share why you did not finish it.
- All audiobooks count regardless of the challenge.
- Feel free to use all graphics for your posts on social media.
THE CHALLENGES:
1. ☐ 2022 New Release
2. ☐ A Reese Witherspoon BOTM pick (because Reese is my favorite actress).
3. ☐ A romance book with enemies to lover's trope
4. ☐ Read a memoir
5. ☐ Read a book based on a tv series or movie adaptation (watch the show or movie after for fun)
6. ☐ Read a book that was recommended to you
7. ☐ Thriller novel
8. ☐ Book with two authors or more
9. ☐ Graphic Novel
10. ☐ Hyped book that everyone is talking about
11. ☐ Book that has been on your TBR list a very long time
12. ☐ Goodread's 2021 Winner or Nominee
13. ☐ Book with less than 200 pages
14. ☐ Listen to an audiobook
15. ☐ New to you author
16. ☐ 2022 Bestseller
17. ☐ A book that makes you think and contemplate life
18. ☐ Highly anticipated read
19. ☐ Summer vibes/summer read
20. ☐ Library book
21. ☐ A book where the cover caught your eye
22. ☐ A book by an auto-buy author of yours
23. ☐ Physical book on your bookshelf
24. ☐ New York Times Nonfiction Bestseller
25. ☐ Read a holiday romance
26. ☐ Read a book that gives you fall and or creepy vibes
27. ☐ Read an office romance novel
28. ☐ Read a YA book
29. ☐ Read a book with a summer romance
30. ☐ Read a book that has the friend's to lover's trope
31. ☐ Read a book that has paranormal elements in it (witches, ghosts, vampires, etc.)
32. ☐ A book with the color pink on the cover
33. ☐ A book that has a cover you love
34. ☐ A book that is written in text messages, emails, or different forms of text.
35. ☐ A book that has mental health aspects to it
36. ☐ A book that has a place in the title imaginary or real (example Malibu Rising, A Tree Grows in Brooklyn, Beaches)
37. ☐ A coming of age story where the characters are in school
38. ☐ Dual timeline book
39. ☐ Book about family
40. ☐ Read a romance with a single parent in it
41. ☐ A book you bought from a bookstore
42. ☐ Read a contemporary novel
43. ☐ Read a Young Adult Romance
44. ☐ A funny book
45. ☐ A book with an animal in it
46. ☐ Book you meant to read last year but didn't
47. ☐ Book with a winter scene on the cover
48. ☐ Read a classic
49. ☐ Read any book from a series
50. ☐ Free space/pick any book