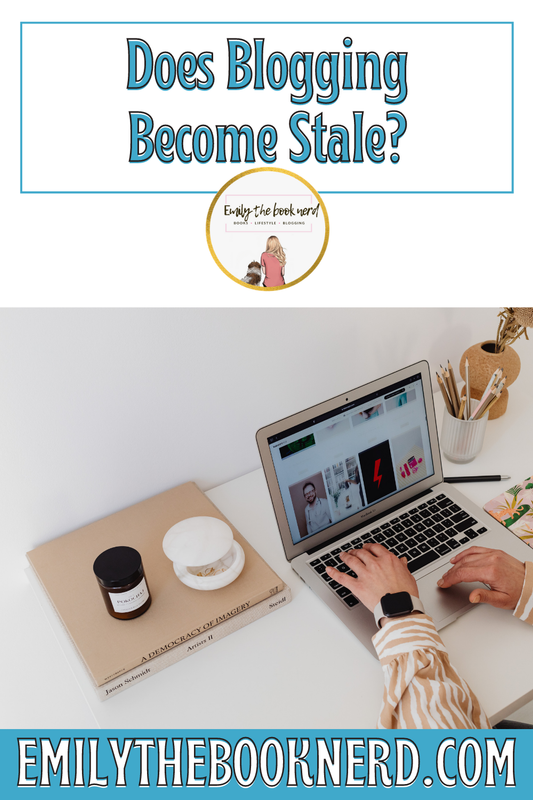 Welcome to the Book Blogger Hop!
I just found another bookish weekly meme and thought I would start participating in them weekly!
If you want to schedule next week's post in advance, click here for the future prompts. To submit a prompt, please fill out this form.
The Book Blogger Hop now has its own Facebook Group! Please join the group to get all the newest Book Blogger Hop updates and communicate with other book bloggers.
The hop's purpose is to give bloggers a chance to follow other blogs, learn about new books, befriend other bloggers, and receive new followers to your own blog.
THIS WEEKS TOPIC:
2nd - 8th -
Do you think you will ever get tired of blogging? (submitted by Julie @
JadeSky
)
I started my blog back in February of 2018 and just like with writing I honestly can say I do not think I will ever get tired of blogging. Blogging is a way for me to cope with life and all of its stressors just like why I also like to read. Having a blog allows me to have an online journal so to speak.
As a kid, prior to the internet, I used to journal all the time. So, it is no wonder that now while we are in a more technology-based phase of the world that I would have turned my journaling habits over to the technological side of things. Basically, my diary is now my blog but out for the whole world to see and enjoy. I love being able to speak my mind freely on my blog and share in all of life's adventures and what it has to offer. Plus, it allows me to share and talk about my love for books! Outside of my family, I don't really have any bookish people in my life. So, I love being able to talk about books online and read other blogger's recommendations, etc.
Sure, there are times when I blog more frequently than others but I will never ever completely quit or delete my blog. Just like when I used to keep a journal sometimes I would be so into writing in it daily that I was almost obsessed than in other seasons I would go a month without writing or journaling. My blog is kind of the same way.
However, since I started my blog years ago I have never gone more than a couple weeks without a new post. I always have at least a couple posts each month! To me, this is an extreme feat and something I am very proud of myself for. I work very hard on my blog and it is a true passion of mine. A lot of work and time goes into my blog and my writing. I will never become bored with blogging, writing, or reading of any kind. It is one of my life's passions for sure. So basically, my blog is here to stay regardless of who reads my blog or not.